​Nephrogenic diabetes insipidus(NDI) is a disorder caused by the inability of cells in the kidney to respond to vasopressin, leading to excessive dilute urine production and chronic thirst1. The gene implicated in causing autosomal NDI is aquaporin-2 (
AQP2
); this protein is necessary for increasing solute concentration of urine in the collecting duct of the kidney2,3. Activation of the vasopressin receptor promotes the movement of vesicles containing AQP2 to the plasma membrane. Studies have shown that AQP2 with altered phosphorylation sites at the C terminus does not properly reach excretory vesicles 4,5, yet
how phosphorylation regulates AQP2 in the kidneys is unclear
.
The
objective
of this study is to determine how phosphorylation regulates AQP2 and proper kidney function. Mice will be used for this study due to the high sequence conservation of
AQP2
between humans and mice and the ease in which urine output can be monitored in mice. I
hypothesize
that phosphorylation of the conserved serine 264 (S264) will promote the retention of AQP2 at the plasma membrane of the collecting duct of the kidney. This hypothesis is based on research that suggested that phosphorylated S264 counteracts endocytosis6. The
long-term goal
of this research is to determine how phosphorylation of AQP2 affects its endocytosis in the kidney.
Aim 1:
Determine the effect of nonsynonymous variation at position 264 of AQP2 on mouse urinary output and retention time of AQP2 in the collecting duct plasma membraneApproach:
Next-generation sequencing of inbred mouse lines will be performed to find
AQP2
sequence variants that affect S264. The urinary output of mice with variant sequences will be evaluated, then CRISPR/Cas9 will be used to introduce sequence variants into mouse kidney cell lines to observe effects of sequence variants on AQP2 retention time in the plasma membrane.
Hypothesis:
I hypothesize that the sequence variants of
AQP2
that change S264 will result in decreased AQP2 membrane retention and increased urinary output in mice.
Rationale:
Evaluating phenotypes associated with variation at position 264 allows for the confirmation of the role of S264 in reducing urinary output.
Aim 2:
Determine the role of kinases in promoting AQP2 membrane retentionApproach:
CRISPR/Cas9 screening will be used to create mouse kidney cell lines lacking individual kinases. Phosphorylation state of AQP2 within these cell lines will be evaluated using mass spectrometry, and membrane retention of AQP2 will also be evaluated. Kinase deletions that result in abnormal membrane retention of AQP2 will then be assayed in mice to observe effects on urine output.
Hypothesis:
I hypothesize that deletion of kinases that target S264 will result in abnormal membrane retention of AQP2 and altered urinary output in mice.
Rationale:
Performing this CRISPR/Cas9 screen will determine the role of phosphorylation of S264 in altering membrane retention of AQP2 and controlling urinary output.
Aim 3:
Determine if phosphorylation state at serine 264 affects AQP2 protein interactionsApproach:
Mouse kidney cell lines with S264 in AQP2 replaced by two glutamates (hyperphosphorylation simulation) or with alanine (hypophosphorylation simulation) will be subjected to co-immunoprecipitation using antibodies targeting AQP2 to identify changes in protein binding partners associated with altered phosphorylation state as compared to wild type AQP2. Altered protein interactors will then be knocked out in mice using CRISPR/Cas9 and the deletion's effect on urinary output will be evaluated.
Hypothesis:
Hypophosphorylated position 264 in AQP2 will interact with more proteins associated with endocytosis than wild type S264 in AQP2 or hyperphosphorylated postion 264 in AQP2.
Rationale:
This analysis will determine if differences in interactions of AQP2 with endocytosis associated proteins account for differences in membrane retention and urinary output.
These studies will determine the extent to which the phosphorylation of S264 is necessary for retention of AQP2 at the plasma membrane in kidney collecting duct cells. This data then has the potential to be used for development of drugs treating autosomal NDI by targeting proteins that interact with AQP2 to regulate membrane retention.
Seibold, A., Rosenthal, W., Bichet, D. G., & Birnbaumer, M. (1993). THE VASOPRESSIN TYPE-2 RECEPTOR GENE - CHROMOSOMAL LOCALIZATION AND ITS ROLE IN NEPHROGENIC DIABETES-INSIPIDUS. Regulatory Peptides, 45(1-2), 67-71. doi:10.1016/0167-0115(93)90184-a
Deen, P. M. T., Verdijk, M. A. J., Knoers, N., Wieringa, B., Monnens, L. A. H., Vanos, C. H., & Vanoost, B. A. (1994). REQUIREMENT OF HUMAN RENAL WATER CHANNEL AQUAPORIN-2 FOR VASOPRESSIN-DEPENDENT CONCENTRATION OF URINE. Science, 264(5155), 92-95. doi:10.1126/science.8140421
Vanlieburg, A. F., Verdijk, M. A. J., Knoers, V., Vanessen, A. J., Proesmans, W., Mallmann, R., . . . Deen, P. M. T. (1994). PATIENTS WITH AUTOSOMAL NEPHROGENIC DIABETES-INSIPIDUS HOMOZYGOUS FOR MUTATIONS IN THE AQUAPORIN-2 WATER-CHANNEL GENE. American Journal of Human Genetics, 55(4), 648-652.
Deen, P. M. T., Croes, H., Vanaubel, R., Ginsel, L. A., & Vanos, C. H. (1995). WATER CHANNELS ENCODED BY MUTANT AQUAPORIN-2 GENES IN NEPHROGENIC DIABETES-INSIPIDUS ARE IMPAIRED IN THEIR CELLULAR ROUTING. Journal of Clinical Investigation, 95(5), 2291-2296. doi:10.1172/jci117920
Arnspang, E. C., Login, F. H., Koffman, J. S., Sengupta, P., & Nejsum, L. N. (2016). AQP2 Plasma Membrane Diffusion Is Altered by the Degree of AQP2-S256 Phosphorylation. International Journal of Molecular Sciences, 17(11). doi:10.3390/ijms17111804
Ren, H. W., Yang, B. X., Ruiz, J. A., Efe, O., Ilori, T. O., Sands, J. M., & Klein, J. D. (2016). Phosphatase inhibition increases AQP2 accumulation in the rat IMCD apical plasma membrane. American Journal of Physiology-Renal Physiology, 311(6), F1189-F1197. doi:10.1152/ajprenal.00150.2016
Powered by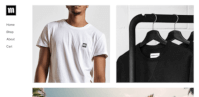 Create your own unique website with customizable templates.